Welcome to private guided tours, guided walks and special events for groups.
Experts on Bergen's 950 years of history
Theater walks and performances: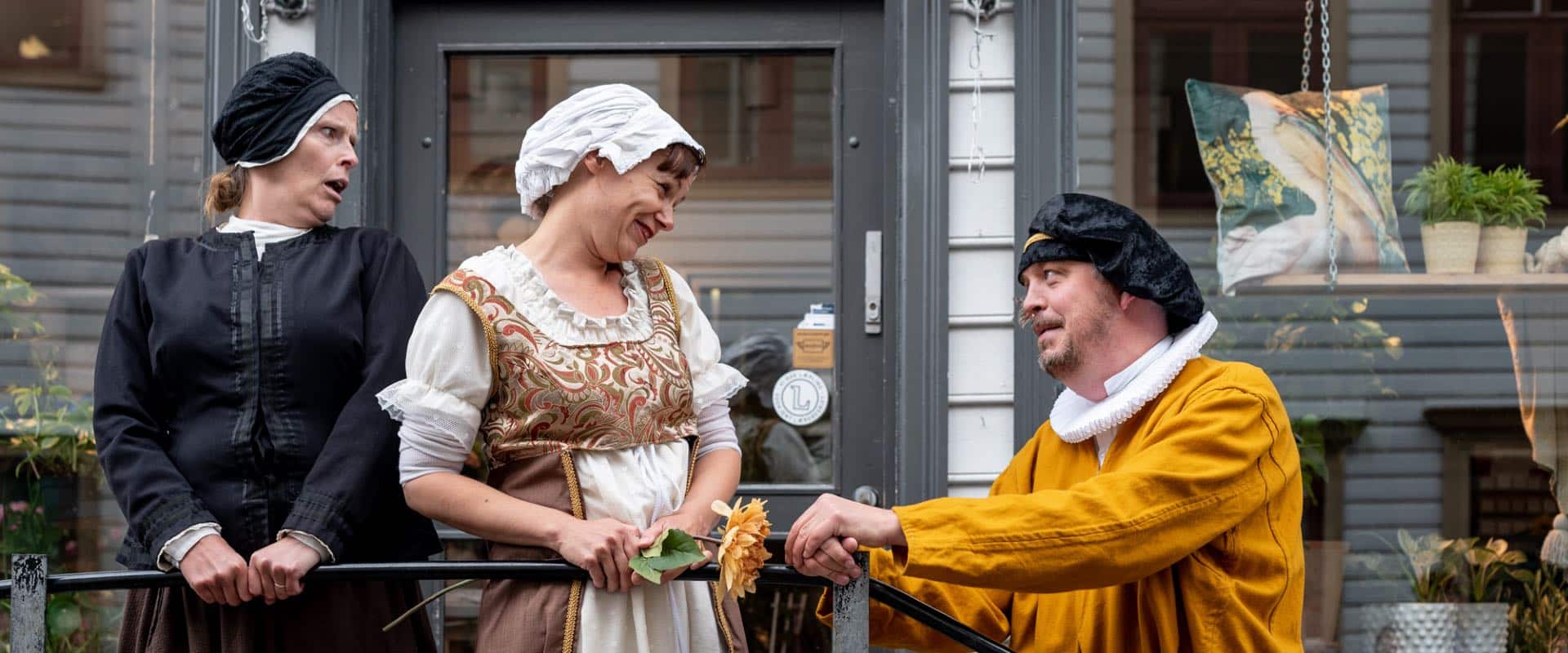 Bergen´s history performed in the street by professional actors, where you can experience and get closer to the city's history in a new and exciting way. Experience fun meetings with kings, rebellious farmers, optimistic plague victims and many other characters who will show you why Bergen is so unique.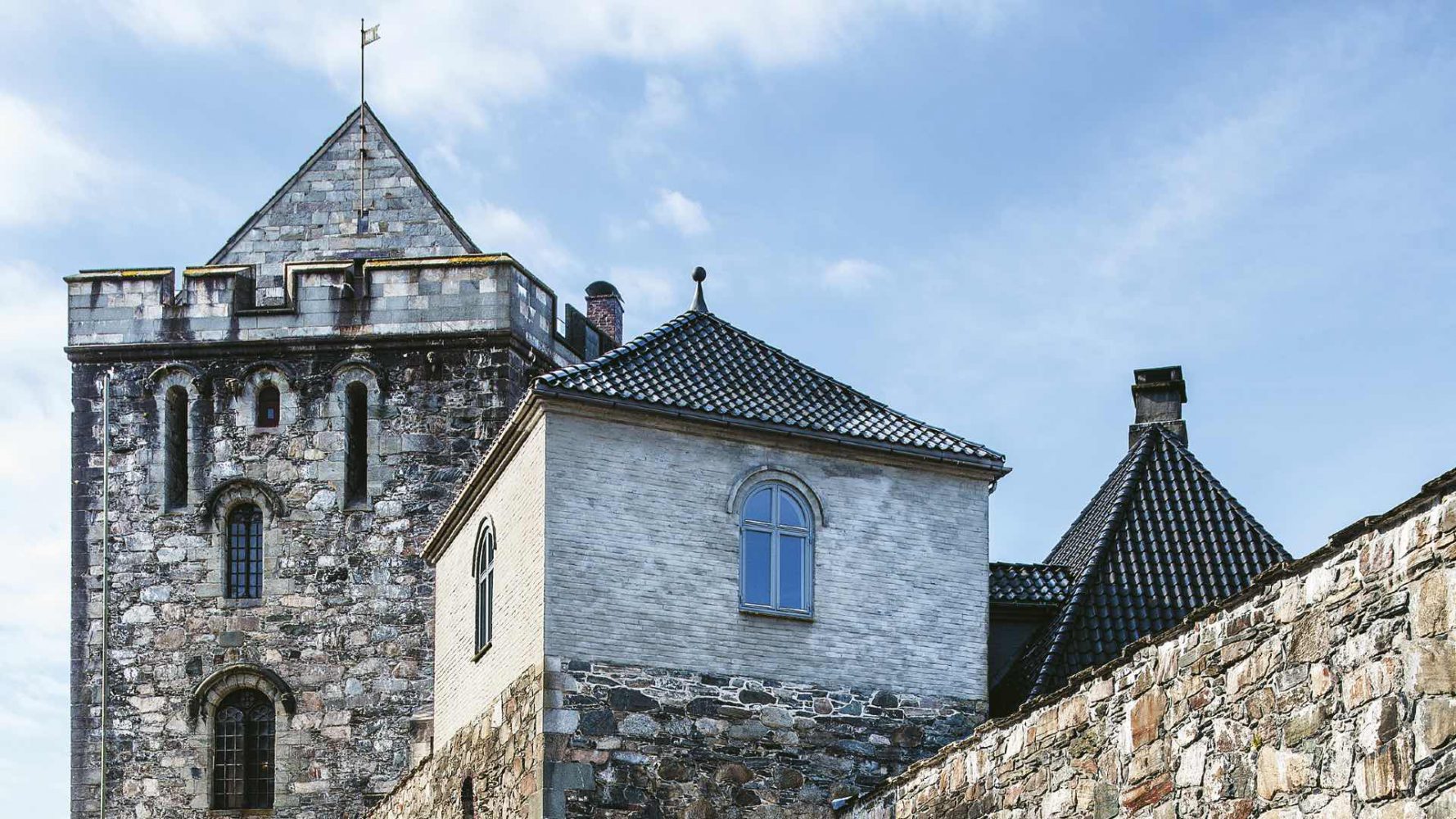 Apéritif in the Rosenkrantz tower: Join us for a toast in medieval royal surroundings before dinner.
Guided tours
Bryggen Guiding: Our experts walk you through Bergen's earliest history in this 90 minutes walk, from Bryggens Museum through the UNESCO listed antiquarian wooden buildings at Bryggen.
Autentic buildings and history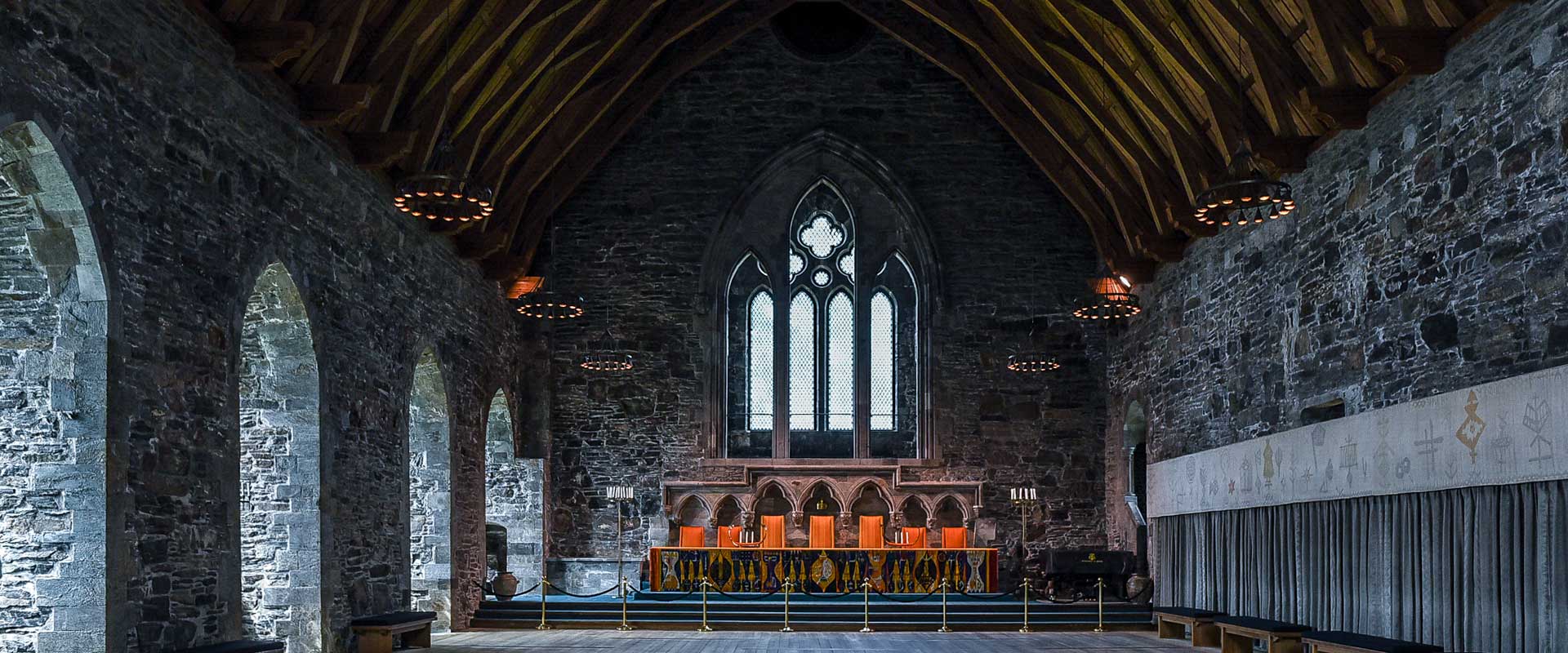 Håkon's Hall: The hall of kings. Norway´s first royal castle built in stone, a banquet hall dating from the Middle Ages. Stunning architecture with quirky details.
The Rosenkrantz Tower: The most important Renaissance monument in Norway , a Medieval Tower dating back to the 1270s.
Today it is an exciting museum to explore. Moving through winding, narrow corridors and steep stairs, you can climb from the basement with 16th-century dungeons, to the cannon attic just below the roof.
At the top we can get out on the roof, where the guards had a stunning view of the whole city. Perhaps still the city's best view!
The Leprosy Museum St Jørgen´s Hospital: a strong history, offering a close impression of patients' daily lives in the last 500 years. Unique herb garden.
The School Museum: Bergens old latin school from 1706-1804. Norways oldest school building.
Damsgård Country Mansion: a masterpiece of Rococo architecture in wood in Norway, and it is one of Europe's most authentic Rococo wooden buildings. Guided tours in the 18th century gardens and in the Mansion with ists beautiful interiors.
Museum
Bryggens Museum: Archaeological Museum, built over the remains of Bergen's oldest settlement at Bryggen, a UNESCO World Heritage site. Enjoy a brief encounter with medieval history with a glass of wine.
Our museum shop offers unique products based on the findings of the archeological excavations under Bryggen. Tea mugs, T-shirts, kitchen towels with prints from the runic collection. Here, selected cosy messages from the medieval inhabitants of Bergen are conveyed to us.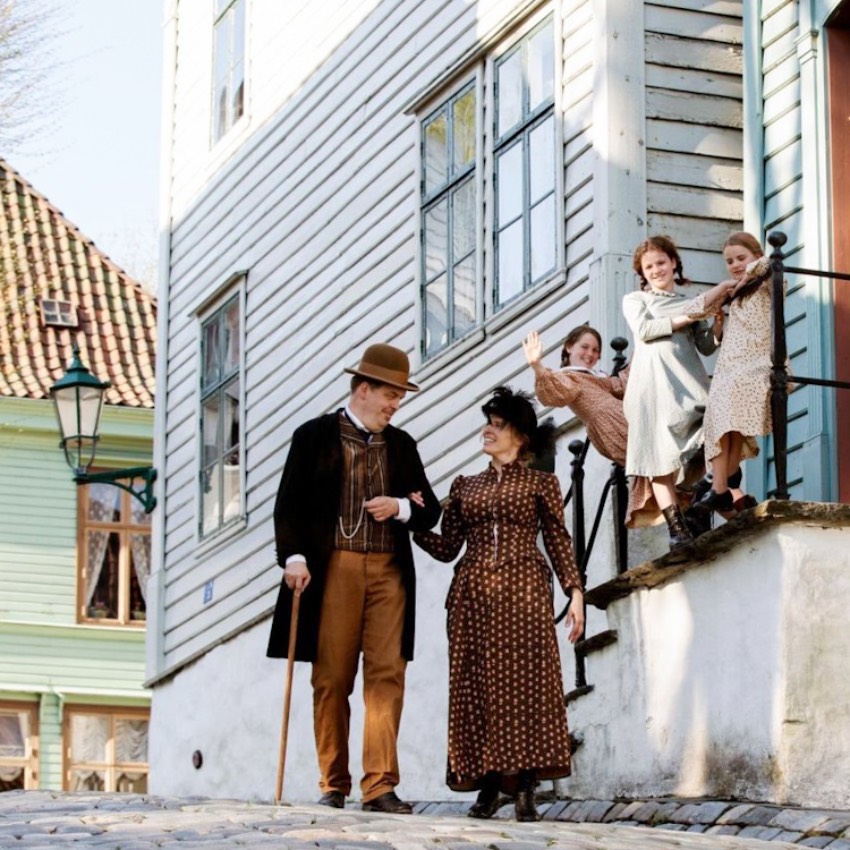 Old Bergen Museum: open air Museum where you can experience some of the atmosphere, with houses from the eighteenth, nineteenth and twenties centuries where actors make history come alive. Old Bergen gives a nostalgic insight into the urban environment in Bergen when great grandma was young, here the museum's own actors will give you an experience of traveling back in time. Very child friendly.
Hordamuseet Museum: shows the unique way of life of the people of rural Hordaland, and is located in a very idyllic area by the Fanafjord.
Museum open by request only.
All museums welcome pre-booked groups for guided tours, activities and events.
Prices, rack rate 2023: NOK 100-420. Student discounts. Children under 18 years old free entrance at ordinary museum visits. 25% group discount o/10 pax except theatre walks/Bryggen Guiding.
We welcome you to an exciting insight into very different aspects of Bergen city's history.
Please contact us on e-mail: booking@bymuseet.no or by telephone: +47 55 30 80 30.